Portage Bay Café has now opened in West Seattle, in the spot Agave was in (4725 42nd Ave SW) and we wholeheartedly welcome them to the neighborhood!
This is now Portage Bay's fifth location in Seattle – with three others in the north end of the city and one in South Lake Union. The restaurant is breakfast/brunch focused and will be open most mornings from 8am until either 1 or 2 pm, depending on the day. They're closed Tuesdays and Wednesdays.
West Seattle isn't lacking at all in breakfast options – think Luna Park and Easy Street, just for two examples – but it's great to have a third option and as patrons of their other locations we are particularly excited to have them close by. Chris and I visited the new spot over the weekend to check them out.
Portgage Bay is focused on local, sustainable and organic foods and generally has a seasonal rotating menu to play along with that. One big favorite of these restaurants is the breakfast bar – if you order a breakfast bar item, such as French toast or pancakes, you get one trip up to the bar to add your own toppings. On the morning we went, you could choose from whipped cream, brown sugar, strawberries, raspberries, blueberries, blackberries, almonds and more. They also have an entire section of the menu devoted to benedicts, which included carnitas and Dungeness crab varieties.
We went hungry – I in my simple nature ordered the biscuits and sausage gravy. Chris ordered the rancher's breakfast, which comes with eggs, bacon or sausage, potatoes or salad, and French toast (yay breakfast bar trip!). Both dishes were huge and amazing.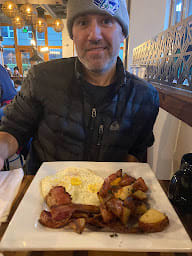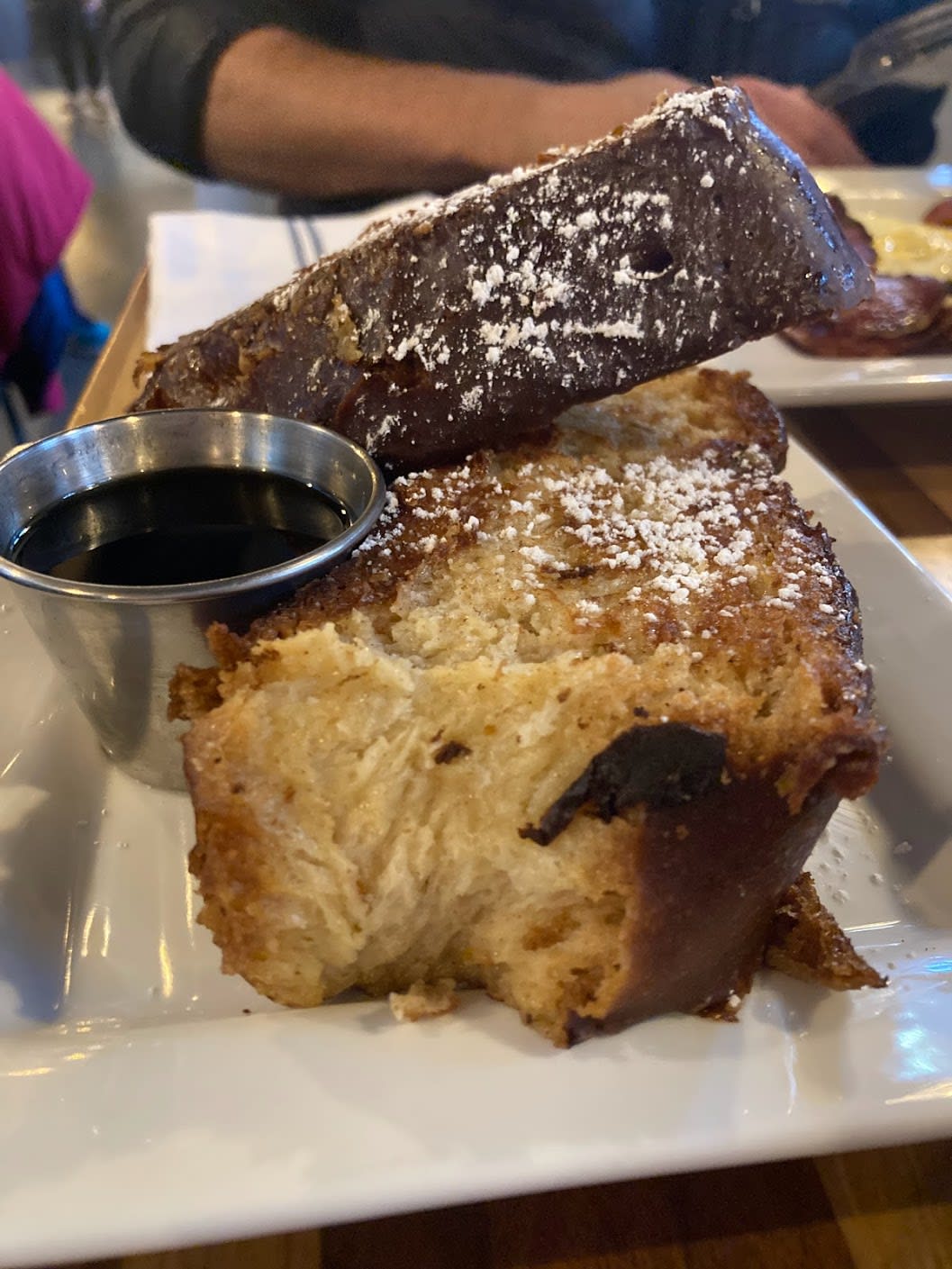 One other thing we love about Portage Bay is the pitchers of mimosa – but, I'm currently attempting dry January so we declined this time and went for the Fonte coffee – Chris got a hot one and I enjoyed the cold brew. If you're hoping for a morning bloody mary, you'll be slightly disappointed as there's no full bar here. Besides mimosas, there are two beers and one cider available and that's it for alcohol.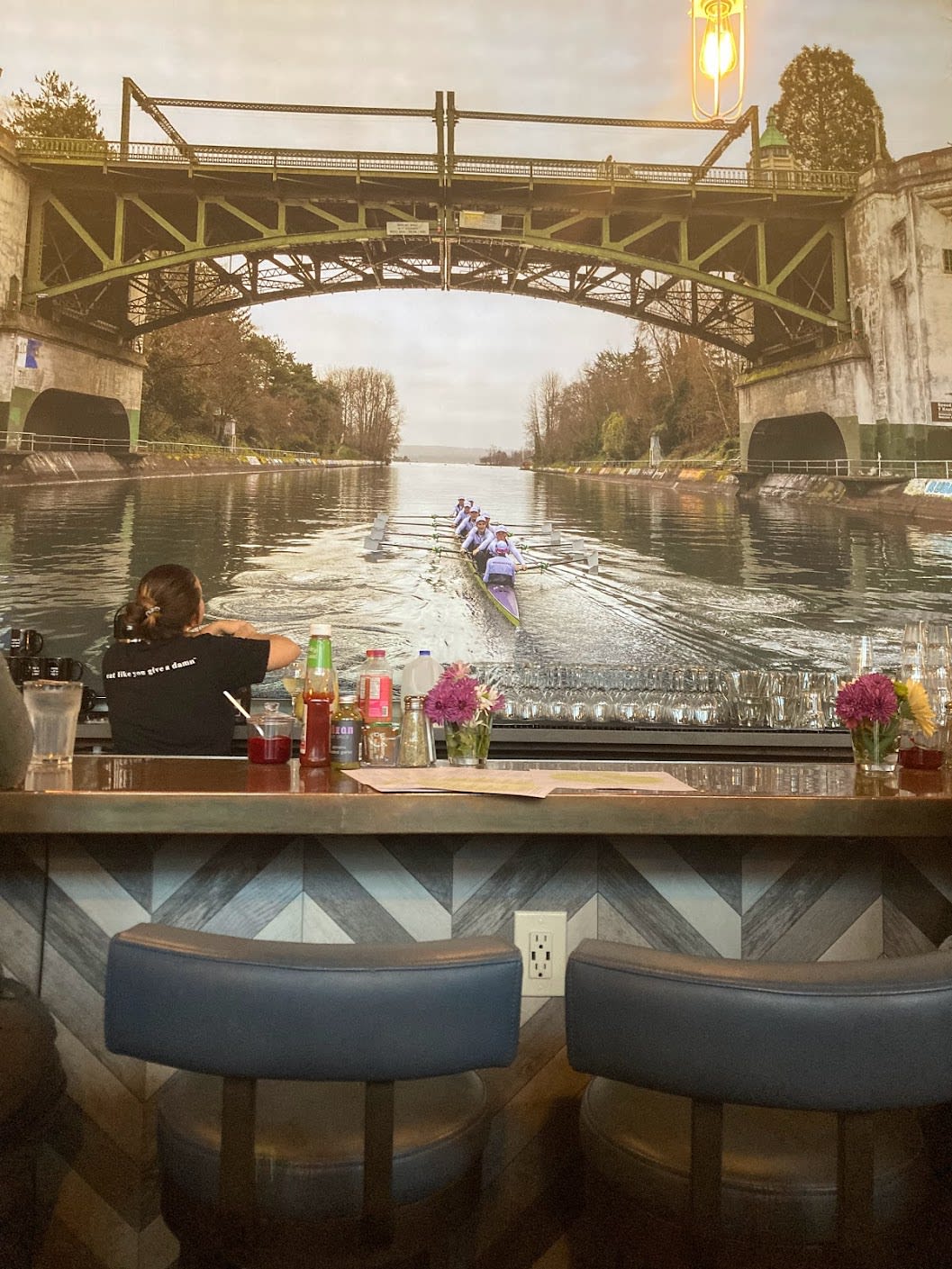 We didn't take the kids this time, but Portage Bay has a kids menu and does have high chairs available.
All in all, we loved our visit here – the food and service were excellent and it was crowded inside, a good sign that West Seattle is ready for them and spreading the word.