Looking for a weekend getaway? Check out the city so nice they named it twice – Walla Walla. Walla Walla is a fairly easy trip from Seattle. You can either drive, which is about four and a half hours if you don't make stops, or you can hop on a quick flight with car rentals available at the other end.
Personally, I love the drive and always make sure to make a pit stop in Cle Elum for some Pioneer Coffee and to stretch my legs.
Once you're in Walla Walla, you have a few options for places to stay. There are a number of Airbnb's of all sizes either in the city or just outside of it, and if you're going during the warmer months many have outdoor pools and/or hot tubs. If you're not looking for a full house, stay at the Marcus Whitman Hotel, a historic building nearly 100 years old in the heart of downtown.
Chances are if you're going to Walla Walla for the weekend, you like wine tasting. Wineries and tasting rooms are all over the city and sprawling throughout some of the more rural outskirts, too. Some names you might recognize from also having tasting rooms in Woodinville or Seattle, and some may be new to you. If you're unsure what you want to taste, or are just looking to be safe while out drinking, consider hiring one of several tour companies to help get you around – they'll also be able to find wineries that best suit your preferences and plan out appointment times to take the workload off of you.
If you're looking for some of the more common wines that you've seen on the grocery store shelves, you'll find L'Ecole No 41, Waterbrook, Charles Smith, Amavi, Va Piano, Dunham, and more in Walla Walla.
If you're up for trying something new, check out the winery incubators next to the airport. This row of smaller spots was intended by the Port of Walla Walla to help new wineries get off the ground and find success in their first year or two – so the businesses there are constantly rotating out. We found Palencia Winery this way years ago, which became a big favorite of ours and is now hugely successful.
Once you're hungry in Walla Walla, there are some amazing restaurants to visit. They fill up fast though, so reservations are recommended.
And if you're less into wine and more into pop culture, look out for signs all over the city devoted to Adam West, the star of the original Batman series. West was born in Walla Walla, and each year in September they honor him with "Adam West Day" including presentations, special screenings, and the lighting of the bat signal.
Walla Walla with Children, our experience:
We didn't plan a wine tasting trip with children, but our entire babysitting situation for the weekend fell apart last minute (thanks, Covid). So, we decided to make the most of it and see what we could do with a four year old and three year old in tow. Luckily for us, this would be our fifth trip to Walla Walla, so we already knew our way around pretty well.
We drove, made our regular pit stop at Pioneer Coffee in Cle Elum, and from there stopped at the Cle Elum City Park for some playground time. We stayed in an Airbnb in Walla Walla, which are actually very restricted (no new Airbnbs are allowed right now).
The following day, we had three wine tasting appointments set up, and all were known to us through the grapevine for being child-friendly or at the very least child-tolerant. We armed ourselves with snacks, juice boxes, and ipads and headphones just in case we needed them. At Grosgrain, we sat in the shade on the patio and the owner brought out fish food and offered to let our children feed the fish in the koi pond. Naturally, they were ecstatic to help with that.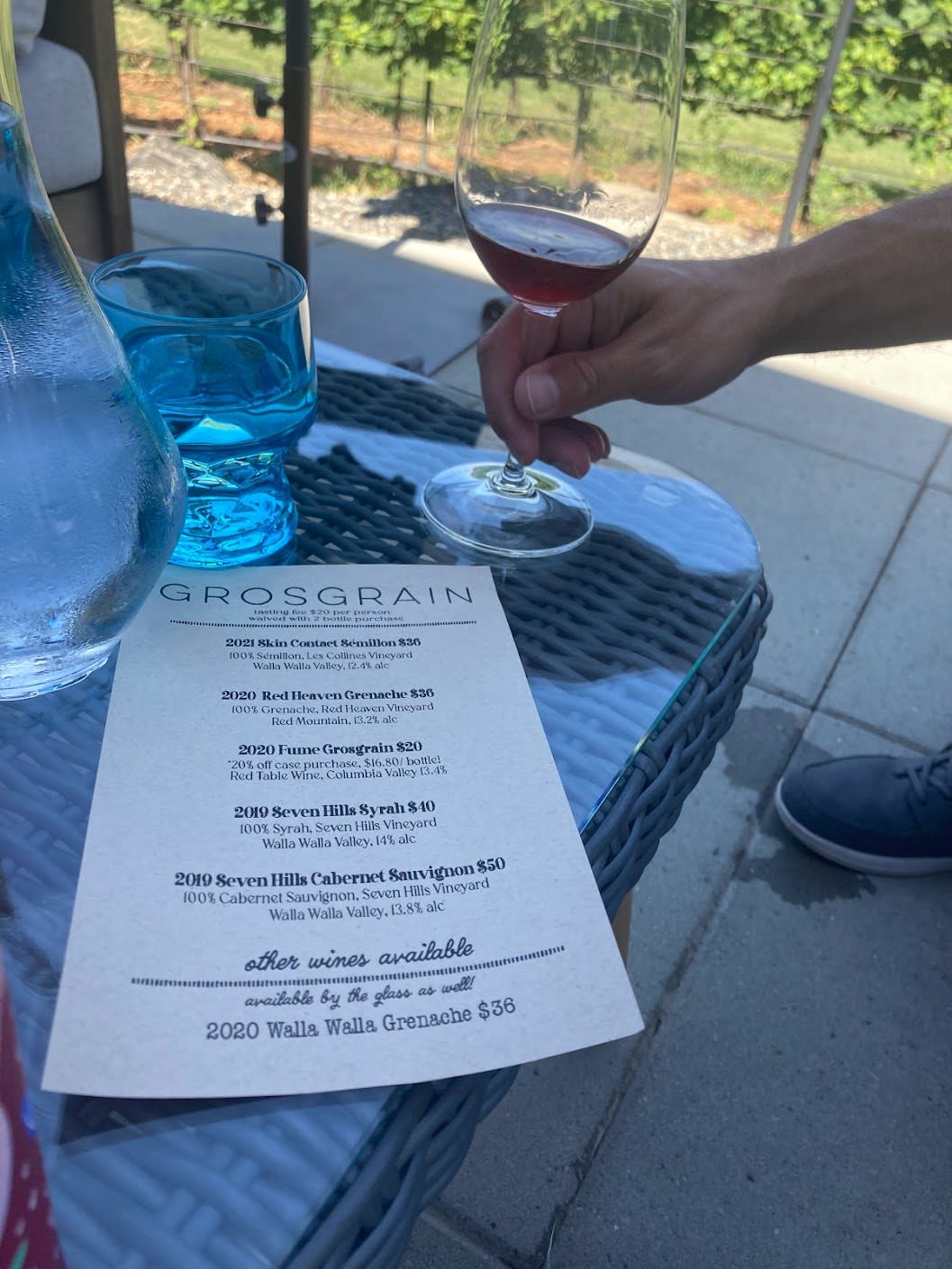 At Castillo de Feliciana, we sat outside and enjoyed a huge lawn with cornhole. They also had a pond area, and this one was full of jumping frogs that the kids loved to watch for. Finally, we went to Sleight of Hand, which is known for their music collection. They let each child pick a record to play and our oldest was so excited to find Foo Fighters records and put on his favorite song. Our youngest picked out Elton John. All in all, it was a huge success – as adults we were able to get out of the house and do what we originally intended to do, and our kids loved all the different things they were able to experience at each place.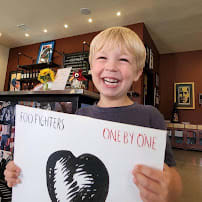 The next day, Chris golfed at Wine Valley Golf Course (try playing the course at sunset one summer night – its an amazing view!) and I took the kids to Washington Park. Washington Park has a great playground, but also has a fantastic splash pad. This kept the kids busy for such a long time and they were exhausted when we got back to the Airbnb.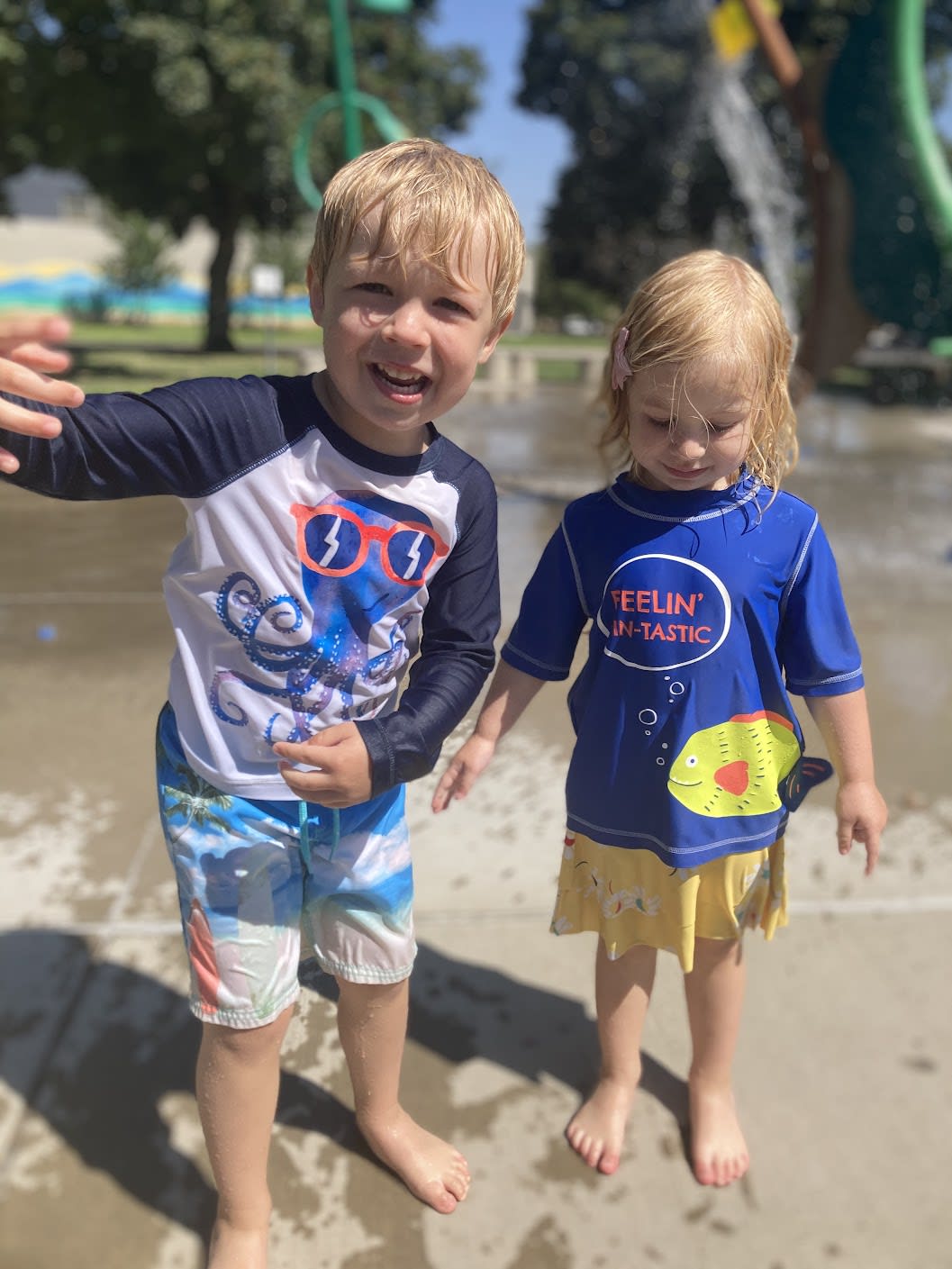 When we drove home the following day, we made a halfway stop at Bale Breaker Brewing in Moxie, WA, where our children and several others who were there started up a game of tag on the huge lawn.
What started as a potentially difficult trip to manage with children became so fun that our oldest has been asking to go back ever since, and now we'll make a family trip here an annual thing (besides sneaking off on our own once or twice, too).