The Alki Trail, for wheels (bikes/boards etc) and pedestrians, is four miles long and dotted with fun restaurants, coffee shops, and other spaces for a perfect day out. Although it gets quite crowded in the summer months and can become a little rowdy on a summer's evening, we love spending colder days along there when the tourist season is over and the waves crash against the beach. The trail itself is perfect for runners like me, but over the years we've figured out our favorite hangouts along the way.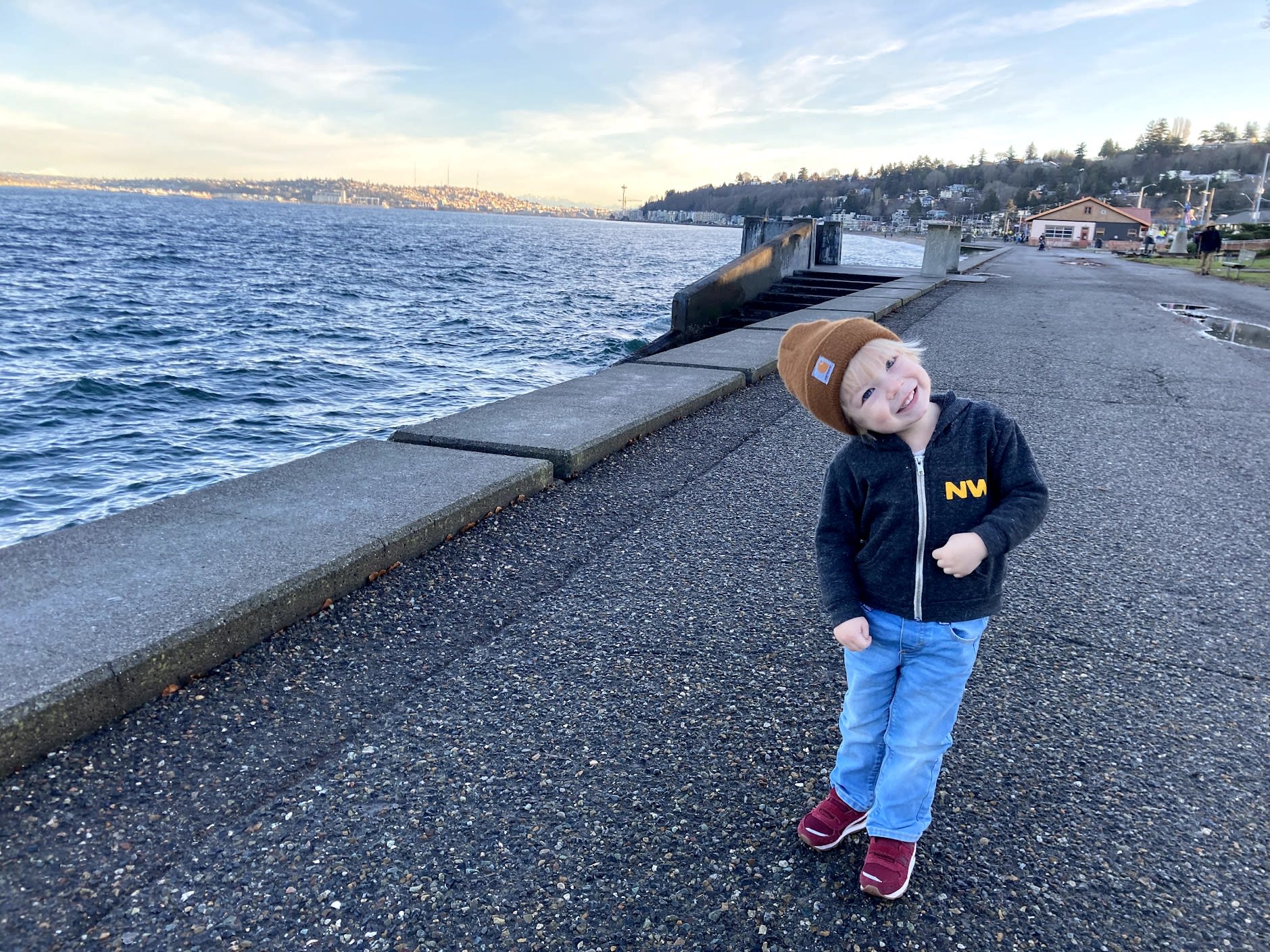 Marination ma kai: 1660 Harbor Avenue SW. If you're going to be taking the West Seattle water taxi to or from downtown from Alki, add this to your list as it sits right next to the dock. Serving up Hawaiian-Korean fusion, this is one of three Marination locations throughout Seattle. You'll find amazing fusion menu items like kalbi beef tacos, spam sliders and kalua pork fried rice along with Chris' favorite, loco moco. Food comes out relatively fast, and there are picnic and high top tables outside for sunny afternoon dining.
Ampersand Café: 2536 Alki Ave SW. Probably best known for their Hawaiian drip coffee and coconut cold brew, Ampersand has a good amount of outdoor seating facing the waterfront and fun, seasonal drinks. They also offer breakfast sandwiches, bagels, and even mini donuts on the weekend.
Outer Space Seattle: 2820 Alki Ave SW. What started as solely an indoor play space modified during the pandemic to become part play space, part preschool. All we know is, it's a great spot to let kids burn off their energy during their "open play" sessions, with climbing structures, a slide and a pretend rocket ship. They also hold frequent Friday drop—off nights, with a few hours of drop-off childcare so mom and dad can go catch a nice dinner away.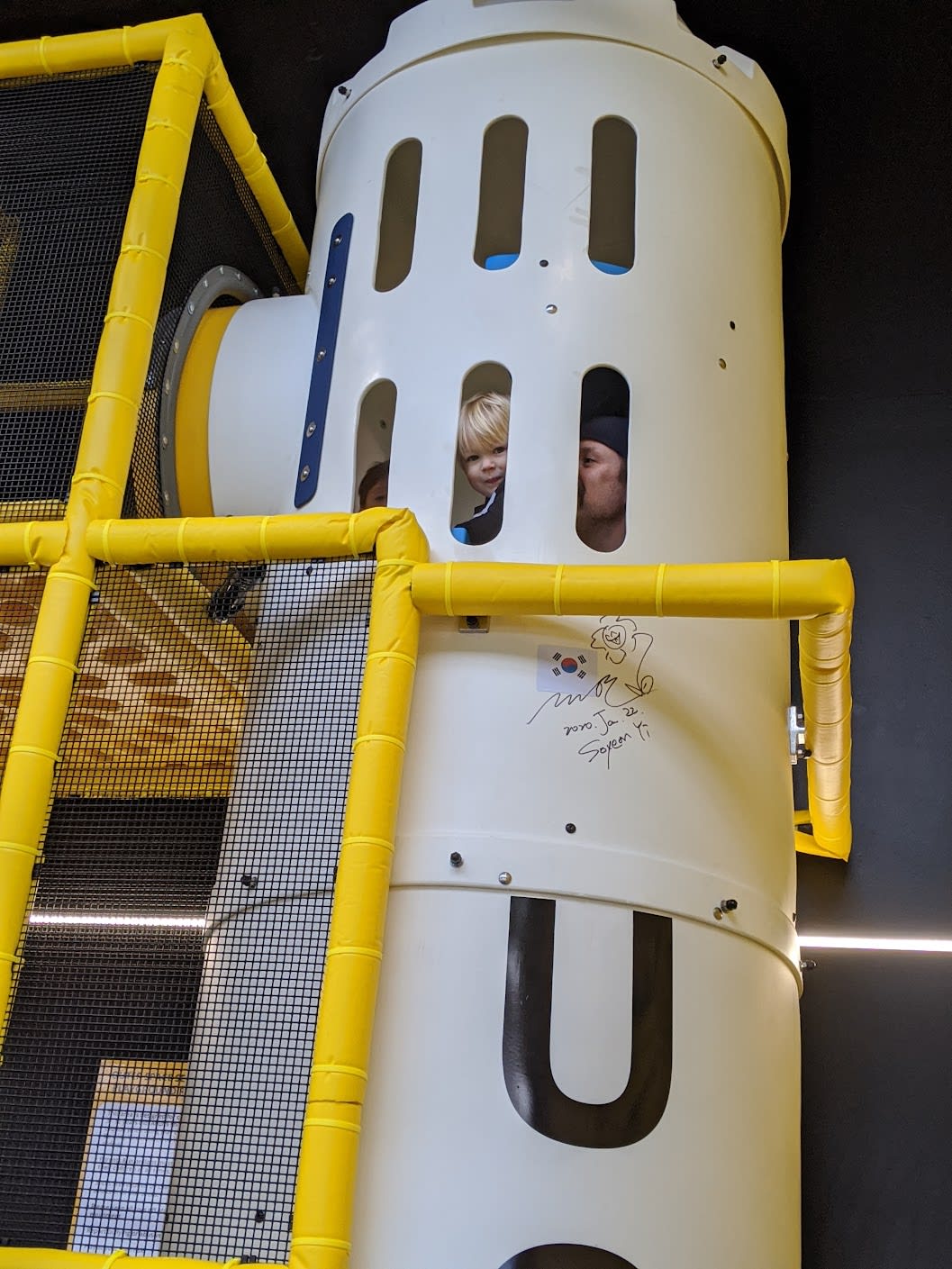 Duke's Seafood: 2516 Alki Ave SW. Although there are seven Duke's locations around the Puget Sound, the Alki location has been one of the longest standing and we consider it a classic. There's a perfect view of the beach from indoors or outdoors, a decent happy hour, and still one of the best chowders in the city.
Cactus: 2820 Alki Ave SW. There are multiple Cactus locations throughout the Seattle area also (Alki is one of six spots), but really nothing beats the Alki view here. With an upscale Mexican/Southwest menu, a great cocktail list, and lots of seating, Cactus is a great spot to get cozy in the winter months. In the summer, this place gets really popular and wait times for a table without a reservation can be well over an hour, so plan accordingly.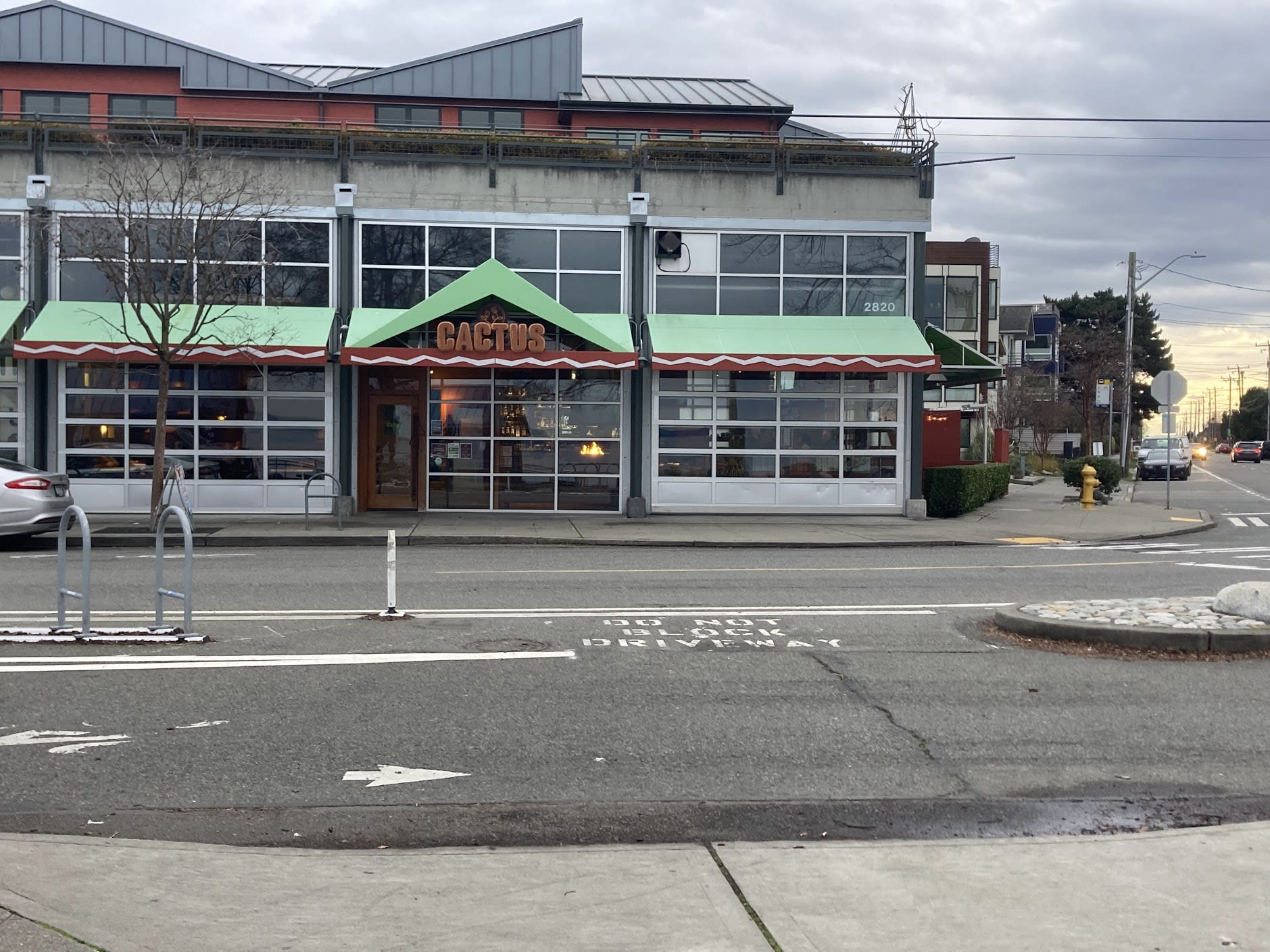 These are our favorite and most frequented places, but honorable mentions go to Whale Tail Park, Il Nido, El Chupacabra, Alki Beach Café, Harry's Beach House and Pepperdock. If you're new and local to West Seattle, make sure to try them out – and if you're downtown it's an easy hop onto the passenger ferry to come explore this beachside neighborhood.