About a 50 minute drive south of downtown Seattle, Point Defiance Zoo and Aquarium is high on our list of things "the kids get excited about." Although we're members at Woodland Park Zoo which is much closer for us, a change of scenery and animal exhibits can be just the ticket on one of those days where you just can't figure out how to keep the kids occupied.
Firstly, you can see several animals at Point Defiance that you can't see at Woodland Park, with the biggest difference being the elephant exhibit. This exhibit unfortunately may not be around much longer, as the zoo has been quite honest about Suki the elderly elephant's health issues. If and when Suki leaves us, they do not plan to add any more elephants to the zoo.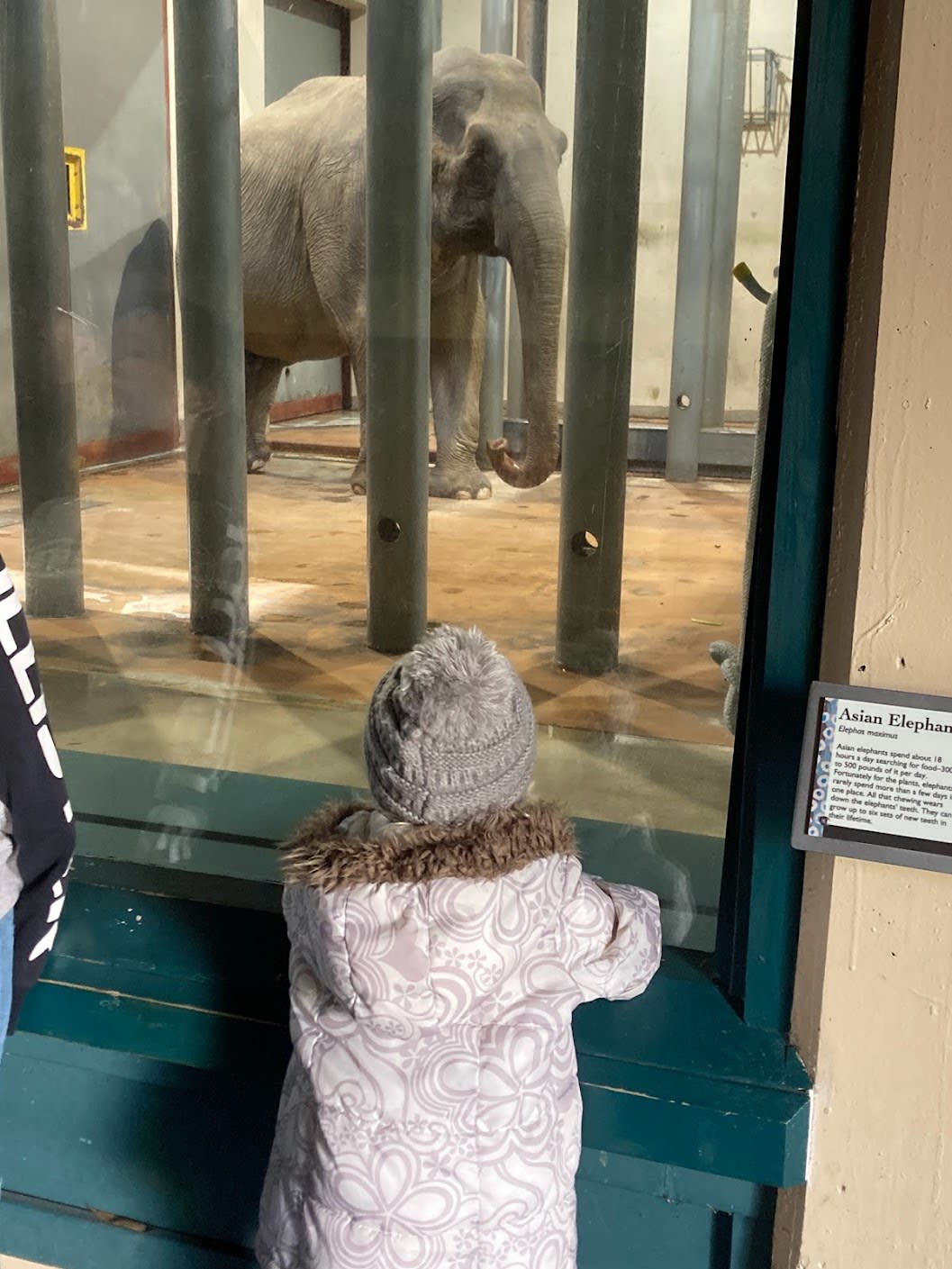 Point Defiance also has a large area devoted to water-based animals, so you can see walruses, sea lions, and otters from both above the below the water.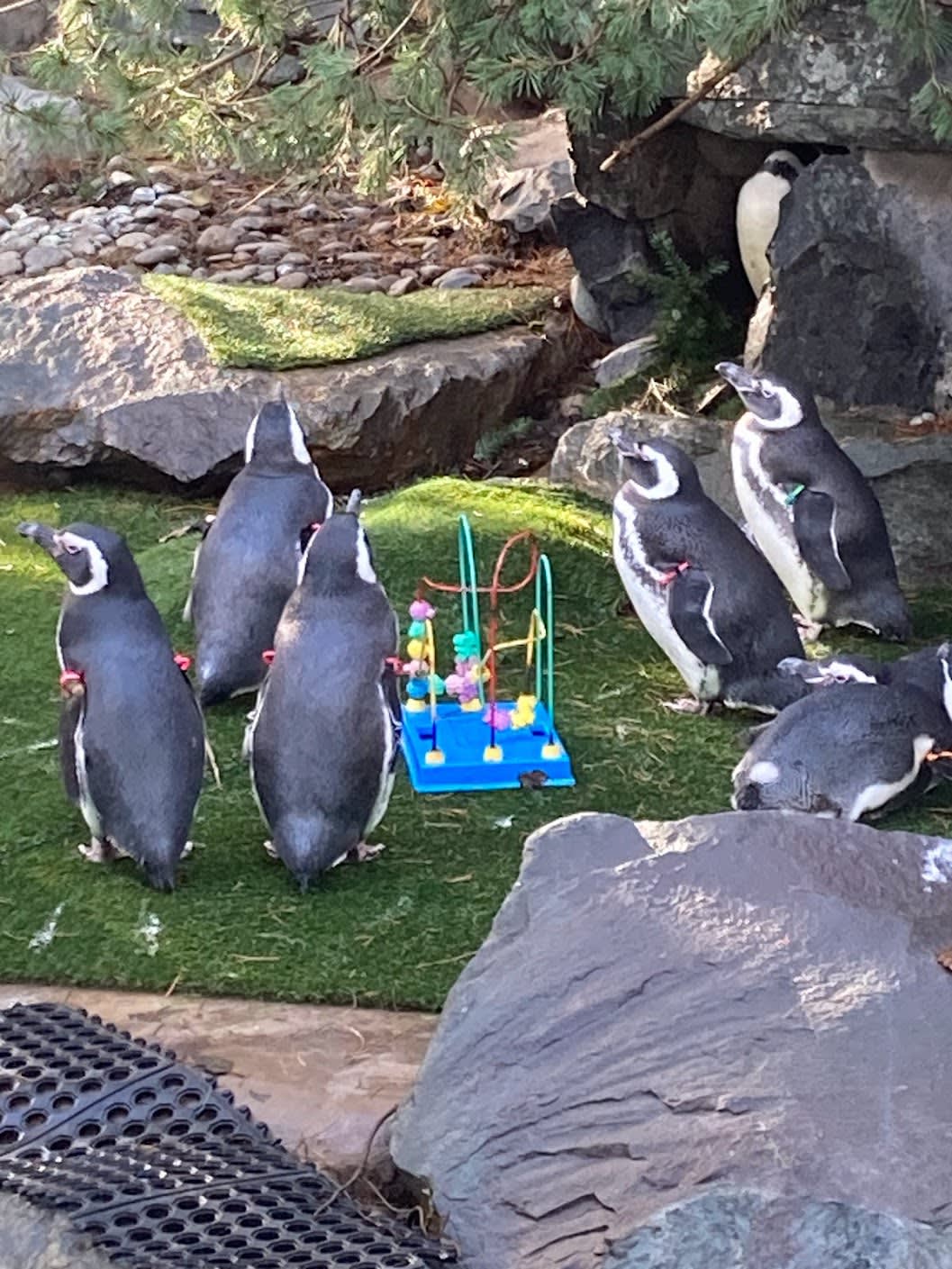 Now for the exhibits we really get excited for: the aquariums. Point Defiance Zoo has two aquariums, although at the time of writing this one is currently closed for renovations. In the currently open Pacific Seas Aquarium, visitors can get up close and personal with sea turtles, spotted eagle rays, and hammerhead sharks at the underwater viewing area. There's also a tidal touch zone where guests can carefully touch sea stars, crabs and urchins. The South Pacific Aquarium is scheduled to reopen in spring 2024.
Parents: one huge hit here at Point Defiance is the Kids' Zone, which you'll stumble upon almost immediately on entering. The Kids' Zone features play structures, surrounded by exhibits of smaller animals with all the viewing windows down low for easy access. This area is where you'll find lemurs and meerkats, as well as creepy-crawlies like scorpions and snakes. And kids love the goat encounters here, where you can hand feed goats (note: this costs a tiny bit extra – there's a machine there that takes dollar bills and spits out tokens that are then put in the goat food dispensers). Aside from the kids zone, there's an affordable carousel ($2/rider if you're not a member).
Parking at Point Defiance Zoo is free and plentiful, and admission prices can range based on season but were $20/adult and $15/kid when we last visited in the winter. Children two and under are free.
Making a day of it? There's an indoor food/drink court at the zoo but you may prefer to catch lunch or dinner along Ruston Way – a beautiful stretch of road that most guests will drive through to get to and from Point Defiance, which is bordered by the Puget Sound. Restaurant options include Duke's Seafood, RAM Restaurant and Brewery, and Katie Downs Tavern. We last opted for lunch with the kids at RAM, who have an extensive kid's menu which includes a drink and side dish (fries or applesauce) for just $6.99. Their kid's meals also come with a scoop of ice cream at the end upon request, which was a great tool to get the kids to finish their plates!